Failed businesses, job losses and temporary layoffs caused by the COVID-19 pandemic have hit families hard in Santa Barbara County, and the financial strain is even greater among pet owners who may have to choose between feeding and providing medical care for their dogs and cats or giving them up to a shelter.
The effort to keep pets a part of the family has led one nonprofit organization to distribute 100 times as much pet food to those in financial straits as it did before the pandemic struck.
It's also increased the demand for assistance with veterinary care and spaying and neutering.
"There's been a tremendous jump since the first of COVID," said Isabelle Gullo, executive director of C.A.R.E.4Paws, the countywide organization she co-founded with Carlos Abitia in 2009. "We've always had our [food assistance] program. But with the amount of food we're distributing now, we had to reinvent it."
In all of 2019, C.A.R.E.4Paws gave out 2 tons of pet food to seniors and other low-income pet owners who needed help, Gullo said.
Since the COVID-19 pandemic struck, the organization has been distributing an average of 4 tons of pet food and kitty litter per week, which could put 2020's total distribution somewhere approaching 200 tons.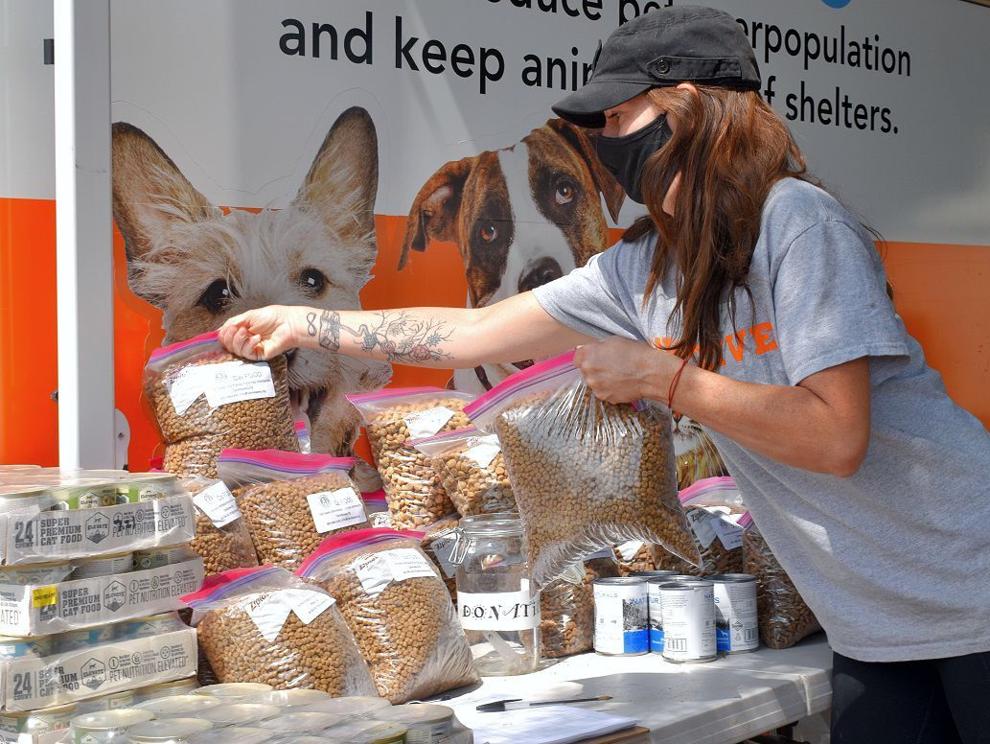 "The majority of that is food," Gullo said Monday. "The kitty litter is mostly just going to the seniors who are stuck at home that we deliver pet food to.
"Some weeks it's 3 tons, some weeks it's 5 or 6 tons, but the average is about 4 tons a week," she added.
In addition to dog and cat food, the organization is now distributing rabbit and bird food as well as chicken feed in the more rural areas of the county.
Most of the pet food is distributed at weekly events held in conjunction with community partners — Foodbank of Santa Barbara County, People Helping People in Santa Ynez Valley and the senior centers in Los Alamos and Guadalupe.
Food is also distributed at each stop of the organization's mobile clinic, which provides free and low-cost veterinary care for senior, low-income, disabled and homeless pet owners and also has seen increased demand.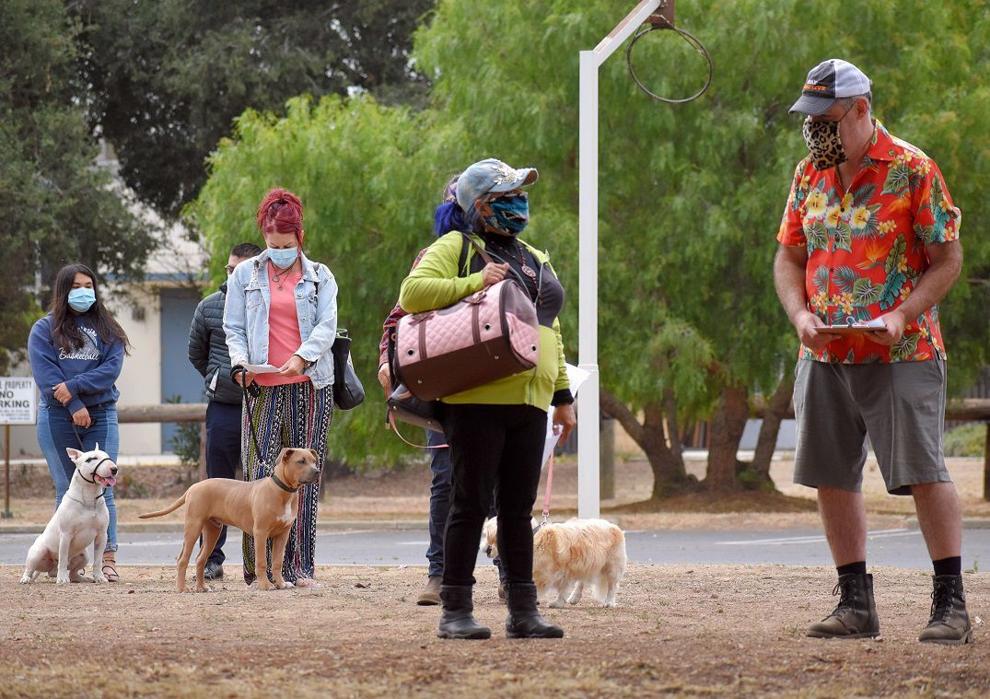 Gullo said the organization had expected to provide veterinary care to 1,200 animals in 2020, but at the current rate, the total will be about 1,700.
"We've been providing more mobile clinic services every year, but right now we're already meeting our annual totals," she said. "With COVID, the need is greater than it's ever been."
Low-cost spaying and neutering are also provided through the mobile clinic, and C.A.R.E.4Paws budgeted for 1,400 of those surgeries this year.
But the number reached 1,200 in the first eight months, and, if the organization can find enough funding, the total could reach more than 1,900, Gullo said.
"We don't think this need will decline anytime soon," she said. "We really want to keep pets with their owners through COVID and after that."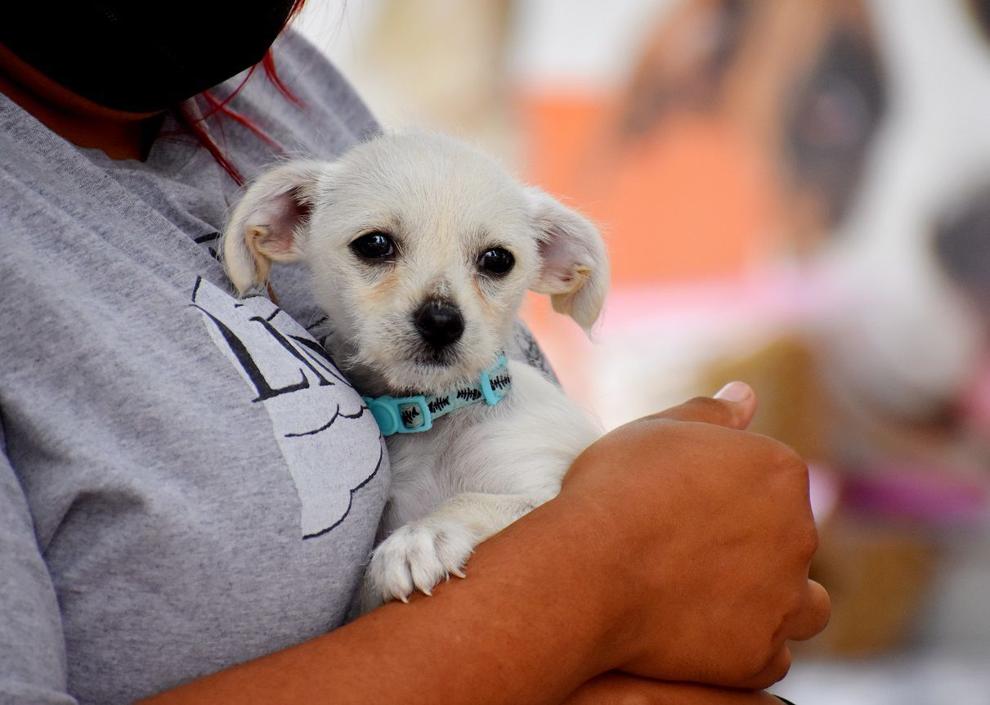 To help meet the unprecedented demand, C.A.R.E.4Paws on Tuesday launched a monthlong Pet Food & Matching Donation Drive, asking the community to leave dog and cat food and kitty litter at one of the drop-off sites set up at partner organizations.
Monetary donations made during the drive will be matched dollar-for-dollar up to $10,000 through Sept. 30, Gullo said.
Donated funds will be allocated toward the organization's most pressing needs, whether that's for pet food, critical services provided in C.A.R.E.4Paws' mobile veterinary clinic or assistance for pets of domestic violence survivors, she said.
Updated